Saudi Arabia's foreign minister has claimed that "no such meeting occurred" after reports that Israel's prime minister, Benjamin Netanyahu, secretly met Saudi de facto ruler crown prince Mohammed bin Salman in Neom.
Netanyahu has refused to comment on the claims that he travelled by private jet to the megacity project from Tel Aviv.
If true, it would have been the first such meeting between the two countries' leaders, and follows historic deals between Israel and states including the UAE, Bahrain and Sudan in recent months, brokered by the US.
Saudi leaders welcome the developments
Saudi Arabia has previously welcomed these recent developments, but said that it would not make such an agreement until a peace deal was in place between Israel and Palestine.
Israeli media had reported that Netanyahu and the head of the Mossad intelligence force, Yossi Cohen, met with MBS and US secretary of state, Mike Pompeo, on Sunday, 22 November.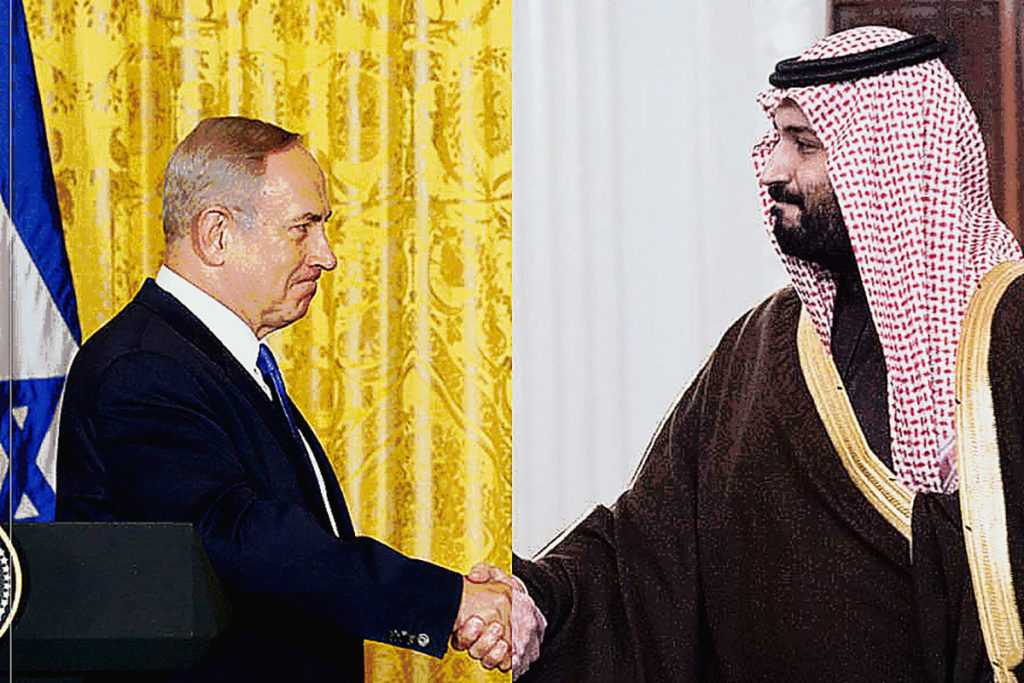 The Wall Street Journal reported that a senior Saudi advisor told them that discussions took place between the three countries' representatives, on issues including normalisation of relations between Saudi Arabia and Israel, and on Iran.
Pompeo tweeted that talks between him and MBS had been constructive, and included a photograph of the two men together.
Neom, the Saudi megacity project that is being presented as being somehow autonomous to broader Saudi politics, has once again been thrust to the centre of geopolitics.
It lies just 70km from Israel, and the desperation with which Saudi rulers are appealing for international visitors and investment to Neom would suggest they might see Israeli custom as beneficial. However, any rapprochement between Saudi Arabia and Israel would see a backlash in the kingdom, and the wider region. Whether the Saudi regime sees potential economic benefits that would outweigh such a backlash remains to be seen.